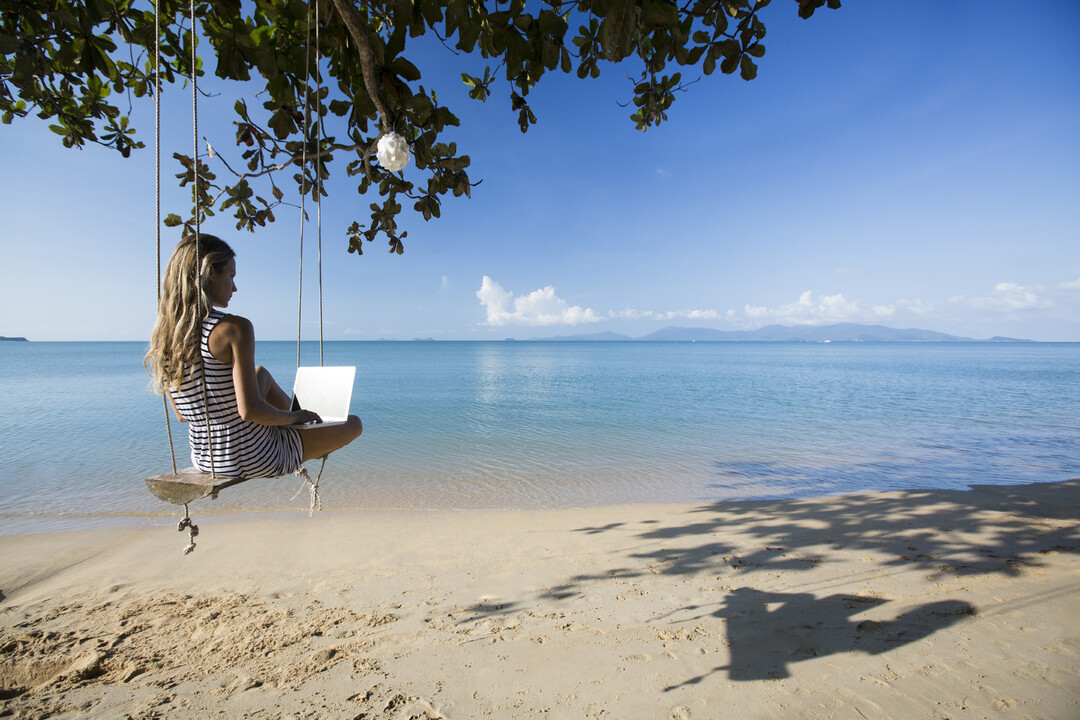 Residence of Digital Nomad
Residence permit of a digital nomad, what it is and how you can obtain it? Who can obtain it: a citizen of Russia, Belarus, Ukraine, Kazakhstan, Uzbekistan, Armenia and other countries. Please do not confuse with "Residence permit for financially independent persons". We will post about this separately. A residence permit for financially independent persons is a long-term resident visa, which is easier to obtain, at least due to the fact that they do not require a D visa. Under the sanctions, the mentioned type of visas (as well as "golden visas") are not issued to citizens of Russia and Belarus, on the contrary, Digital Nomad Visa, has become an effective tool for immigrating to Greece.
The visa is available to digital nomads – people who work remotely for foreign (non-Greek) companies or have a business outside the country. It is granted to the main applicant and his family members for 2 years with the right to extend for 2 years, then for another 2 years and then for 5 years. After this period (9 years) the resident can apply for citizenship. The main target group of Digital Nomad Visa are IT professionals. It is for this category of professionals that there is competition between countries, which we discussed in detail in our article.
In order to qualify for residency under this program, it is necessary to prove the presence of a fairly high level of income – 3,500 euros per month for the main applicant, plus 20% for the spouse and 15% for each child. Thus, the amount of earnings for a family of three should be at least 5,200 euros per month. According to the requirements, the applicant's bank card (Russian or foreign) must have a minimum amount for a year. For one person, you need to "show" the amount of 40,000 euros, for a family with a child – 60,000 euros. Below is the list of documents that will be needed to apply for a residence permit for a digital nomad: Passport with Schengen visa and entry stamp to Greece A statement from the applicant that he will reside in Greece, but does not intend to provide services to local employers. An employment contract with an open date or a certificate of registration of an individual entrepreneur. Fresh extract from USRN. The salary specified in the contract with the employer must exceed the established bar. An individual entrepreneur shows a financial report on activities.
An extract from the bank account or accounts of the applicant, on which the established amount lies and monthly income transfers can be traced. Apostilled certificates of marriage and birth of children, if you came with your family Rental agreement or confirmation that you are the owner of real estate in the country Greek TIN
Medical insurance policy for all family members (costs approximately 100 euros per person) You will also need to pay a fee of 1000 euros for the main applicant, 150 euros for the spouse. Children under 18 do not need to pay a fee. Documents for a residence permit for a digital nomad can be submitted electronically. As a rule, most of the hassle is taken over by an agency that acts by proxy from the applicant. It is important to note that those who received a digital nomad visa, in order not to lose their resident status, are required to stay in Greece for at least 183 days a year. (But as a rule, no one checks) We emphasize that employment in Greece on this visa is prohibited, but passive income is allowed.